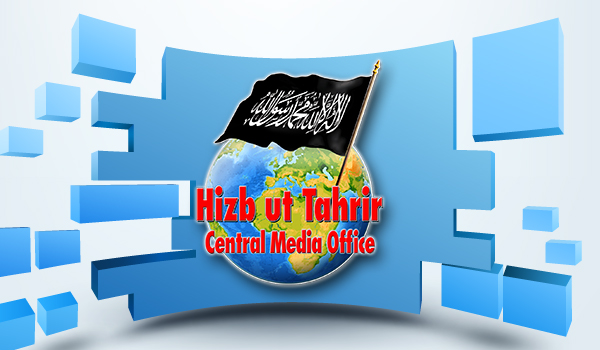 The spokesperson of Hizb ut-Tahrir in Pakistan, Naveed Butt, has not been produced even though it has been three weeks of Islamabad High Courts order to produce him. The government lawyer gave a lame excuse that notices to the concerned agencies have not been delivered so far, therefore more time should be granted. On this plea, court gave another date of 11 June, when it will have been an entire month since Naveed Butt being abducted.
In the age of the communication revolution, when messages can be passed around the globe in minutes, the notices from Islamabad High Court still have not been delivered to the concerned organizations, yet the court "generously" gave them one more week. It is regrettable that the "independent Judiciary" has been unable to ensure its orders are implemented not only from the political establishment but also from military establishment. Or is it the case that the judiciary herself is involved in providing support to government thugs, through procedural laws and technicalities, so that they would have ample time to conclude their illegal activities? Is it not known to the independent judiciary that Americans are roaming all over the country under the guise of diplomats with unauthorized weapons and whenever they are caught, no case has ever being registered against them but rather they are kept in VIP conditions and released honorably.
On the other hand people who demand an end to the American Raj and the capitalist system, and demand the establishment of Khilafah "Caliphate" in Pakistan, are being abducted in front of their wives and children, whether it is day or night. And they are tortured and threatened with death, if they do not abandon their peaceful struggle for the establishment of Khilafah "Caliphate". On the one hand "independent Judiciary" calls the head of political executive, Gilani, when he did not implement one of its orders. But on the other hand even when there are ample evidences against the thugs of Kayani that they are involved in the abduction of a huge number of people, the judiciary never dared to call Kayani to stand trial.
Incidents of Afia Siddiqui, Lal Masjid, people who were abducted from Adyala jail and then their relatives receive their dead bodies and so many other incidents which proves that Kayani and his few fellow traitors within the political and military leadership wants to make a horrific example of each and every person who wants to end the American Raj from Pakistan and demands the implementation of Islam.
Hizb ut-Tahrir wants to make it clear to Kayani that his cheap tactics never succeeded in stopping the Hizb from its struggle nor will they succeed in future. Kayani should not forget the end of Ghadaffi, Hussani Mubarak and Bin Ali. He is neither more powerful as them nor he is the most beloved slave of America. Insha Allah establishment of Khilafah "Caliphate" is very near and that day will be a day of rejoicing for the Muslims and a day of great fear for Kayani and his friends.
Shahzad Shaikh
Deputy to the Spokesman
of Hizb ut-Tahrir in Pakistan
Read more...