بسم الله الرحمن الرحيم
UK Kashmir Conference 2019 - "Conflict in Kashmir"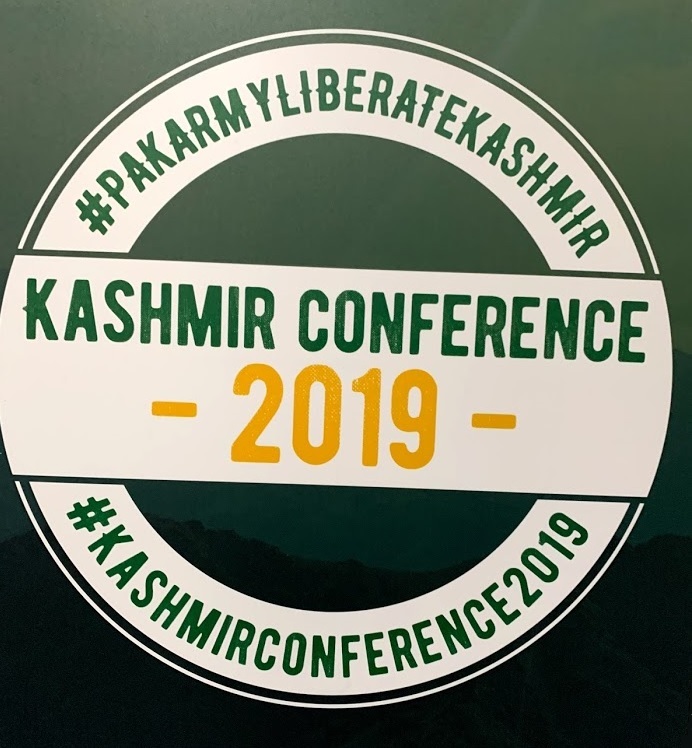 Hizb ut Tahrir / Britain organized a conference in the southern city of Luton entitled 'The 2019 Kashmir Conference'. The conference included four keynote speeches, which focused on several issues, the most important of which is the new world situation, as China has become a strong competitor to the United States of America and everything that is happening in and around Kashmir. The talks stressed that there is no solution to Kashmir only the establishment of the State of Islam (a second Khilafah Rashidah upon the methodology of the Prophethood) that will move the armies of Muslims to liberate Kashmir and the rest of the occupied Muslim countries.
Sunday 28 Safar Khair 1441 AH, corresponding to 27 October 2019 CE

Message from Hizb ut Tahrir/ Wilayah Pakistan
During the Conference
"Let the Lions Roar in the Pakistani Army"

Highlights from the Kashmir Conference
Interview of Dr Nazreen Nawaz
Director of the Women's Section in The Central Media Office of Hizb ut Tahrir
during the Conference
Report by GEO News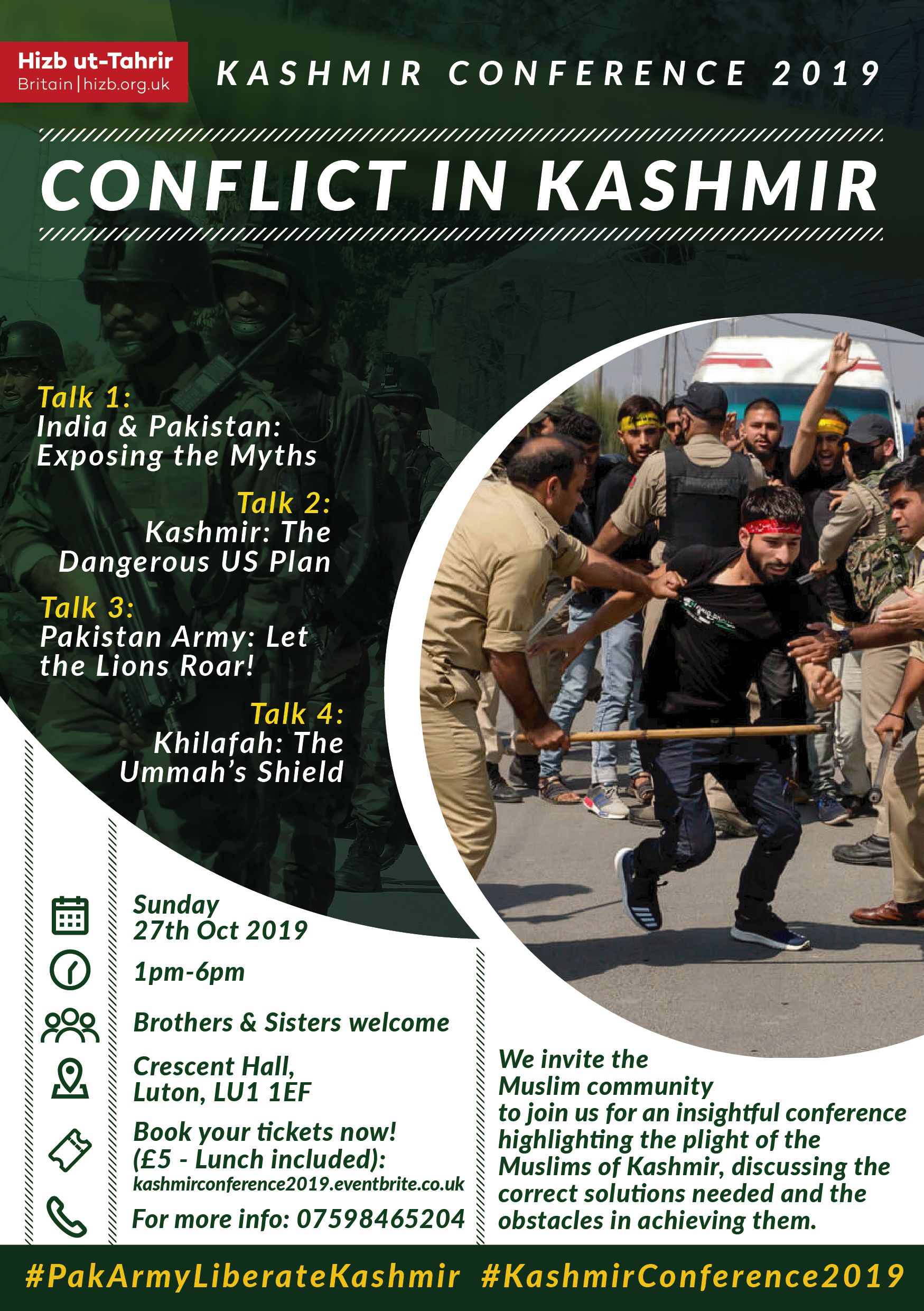 back to top