بسم الله الرحمن الرحيم
Hizb ut Tahrir/ Wilayah Pakistan: The Khilafah alone will Liberate Kashmir
Hizb ut Tahrir in Wilayah Pakistan will organize a Twitter Campaign to call upon the lions in the armed forces of Pakistan to grant Nussrah to Hizb ut Tahrir to establish the Khilafah Rashida upon the method of the Prophethood.
Date:
Sunday, 14 Saffar 1441 AH - 13 October 2019 CE at 10 pm Pakistan Standard Time.
May we see the restoration of our shield, the Khilafah (Caliphate) on the Method of Prophethood.
#RejectUN_RestoreKhilafah_2FreeKashmir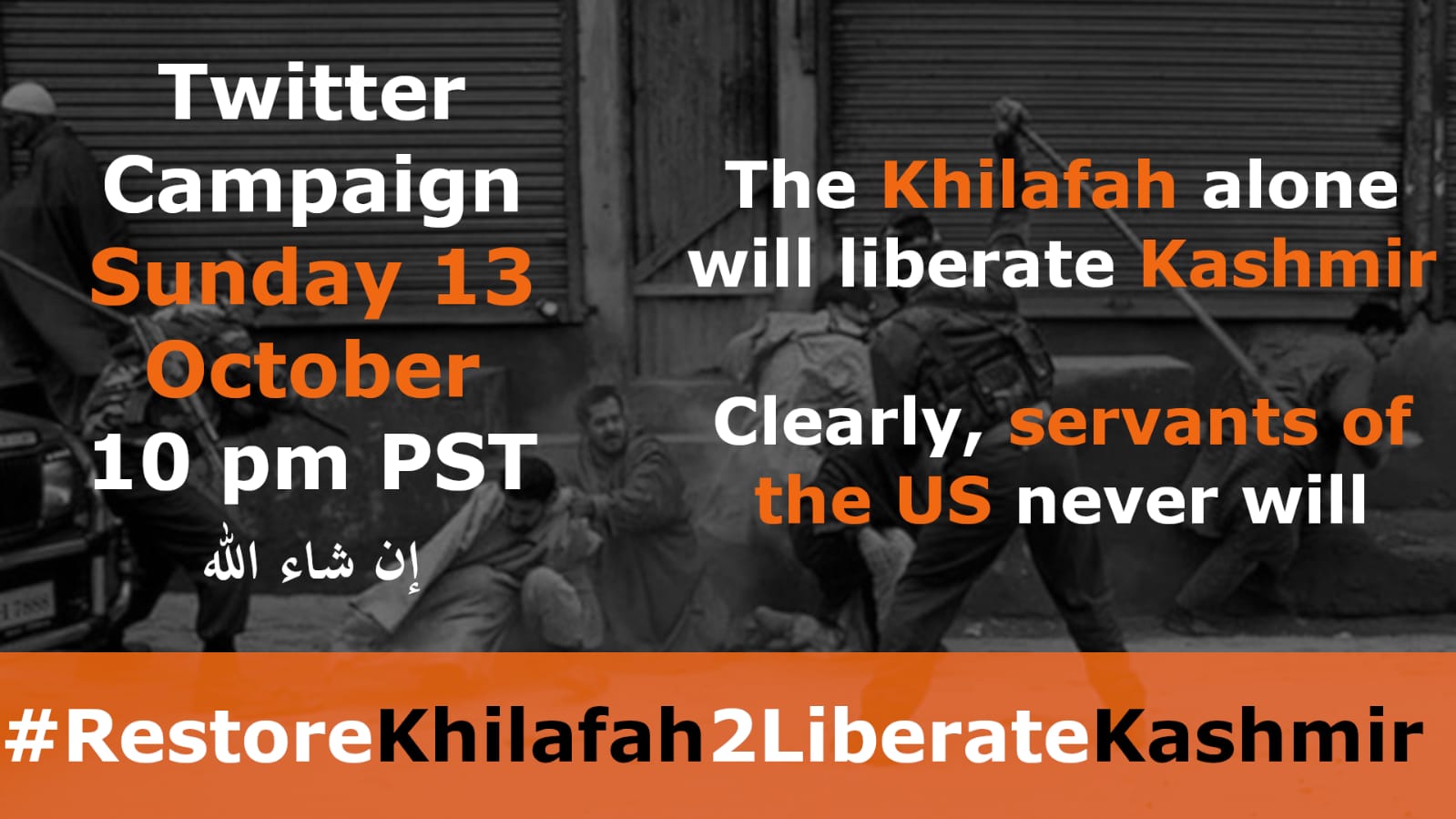 back to top