بسم الله الرحمن الرحيم
Please support the#FreeNaveedButt
Twitter storm on 26/12/2020.
Naveed Butt is the Official Spokesman of Hizb ut Tahrir in Pakistan.
Our brave brother, lion of this Ummah, and noble dawah carrier for the Khilafah was abducted by Pakistani security agencies on 11 May, 2012, upon returning home from collecting his children from school. He has not been heard from since.
Now Islamabad High Court has again taken up the case of Naveed Butt Alhamdulillah.
A Twitter campaign is scheduled for Saturday 26 December at 10 pm PST (5 pm GMT) to demand his immediate release with the hashtag:
The campaign is to conclude at midnight PST, 7 pm GMT.
Please spread the word, especially amongst those you know in the Pakistani media as well as social media activists, lawyers, judges, politicians and ulema to highlight the case, with the Hashtag #FreeNaveedButtMay Allah (swt) secure the release of our brother soon and protect him from any harm.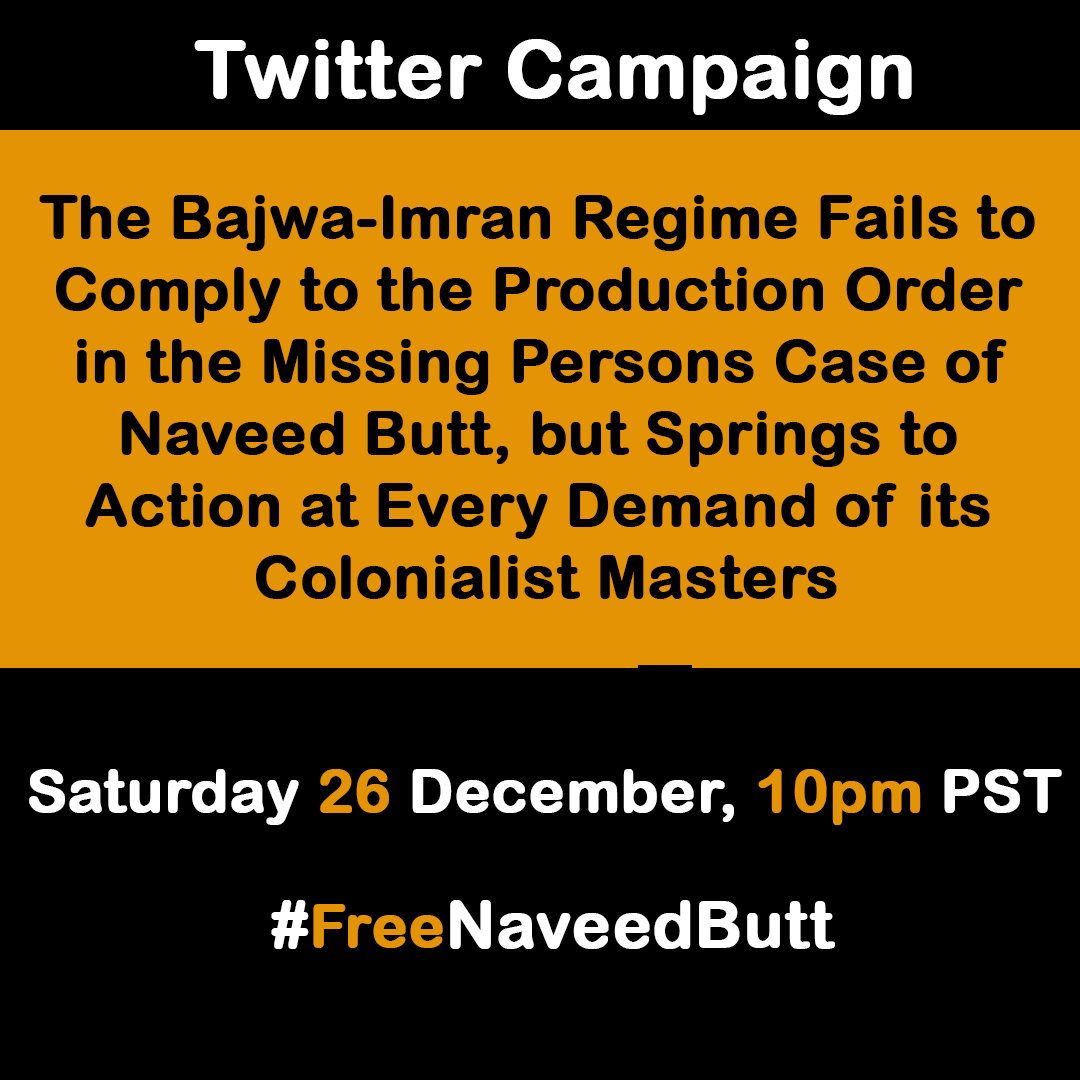 back to top