بسم الله الرحمن الرحيم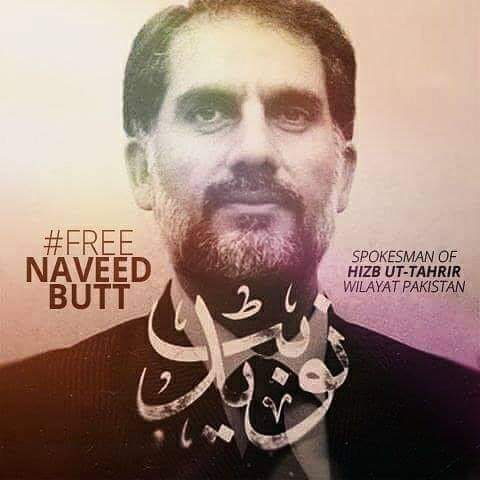 Free Naveed Butt
Sign the Petition
https://www.change.org/p/free-naveed-butt-603fc16b-15ab-454d-b09c-53a8b5afa89c?redirect=false
On Friday, 11th May 2012, Naveed Butt was abducted by intelligence personnel of the Pakistani state, whilst collecting his young children from school.
As the Official Spokesman of Hizb ut Tahrir in Pakistan, Naveed Butt undertook peaceful political activism, advocating the Khilafah.
Naveed staunchly believes that Pakistan's progress is denied due to its subservience to America and the implementation of the non-Islamic system of Democracy in Pakistan.
In fact, Naveed Butt was abducted after he severely criticized Pakistan's rulers for releasing the American spy Raymond Davis and failing to protect Pakistan from the American aggression on Abottabad.
Naveed Butt is an electrical engineer by profession and a father to three sons and one daughter, who are desperately awaiting his return.
We condemn Pakistan's regime for its brutal treatment of Naveed Butt and call for his immediate release and safe return to his family.
#FreeNaveedButt