بسم الله الرحمن الرحيم
Hizb ut Tahrir/ Wilayah Pakistan: Campaign, Reject United Nations & Establish Second Khilafah Rashida!
Our brothers and sisters are suffering immensely in Occupied Kashmir at the hands of the tyrant Modi. Rather than mobilizing the lions of our armed forces in answer to their cries for help, Pakistan's rulers are appealing to the colonialist tool, the United Nations, which has always sought to divide and weaken the Muslim Lands.
Please participate actively in our Twitter Campaign of 30 September at 10 pm Pakistan Standard Time.
May we see the restoration of our shield, the Khilafah (Caliphate) on the Method of Prophethood.
Monday, 01 Safar Khair 1441 AH - 30 September 2019 CE
September at 10 pm Pakistan Standard Time.

Hashtags
#یو_این_چھوڑ_خلافت_لا_کشمیر_کو_آزاد_کرا
#RejectUN_RestoreKhilafah_2FreeKashmir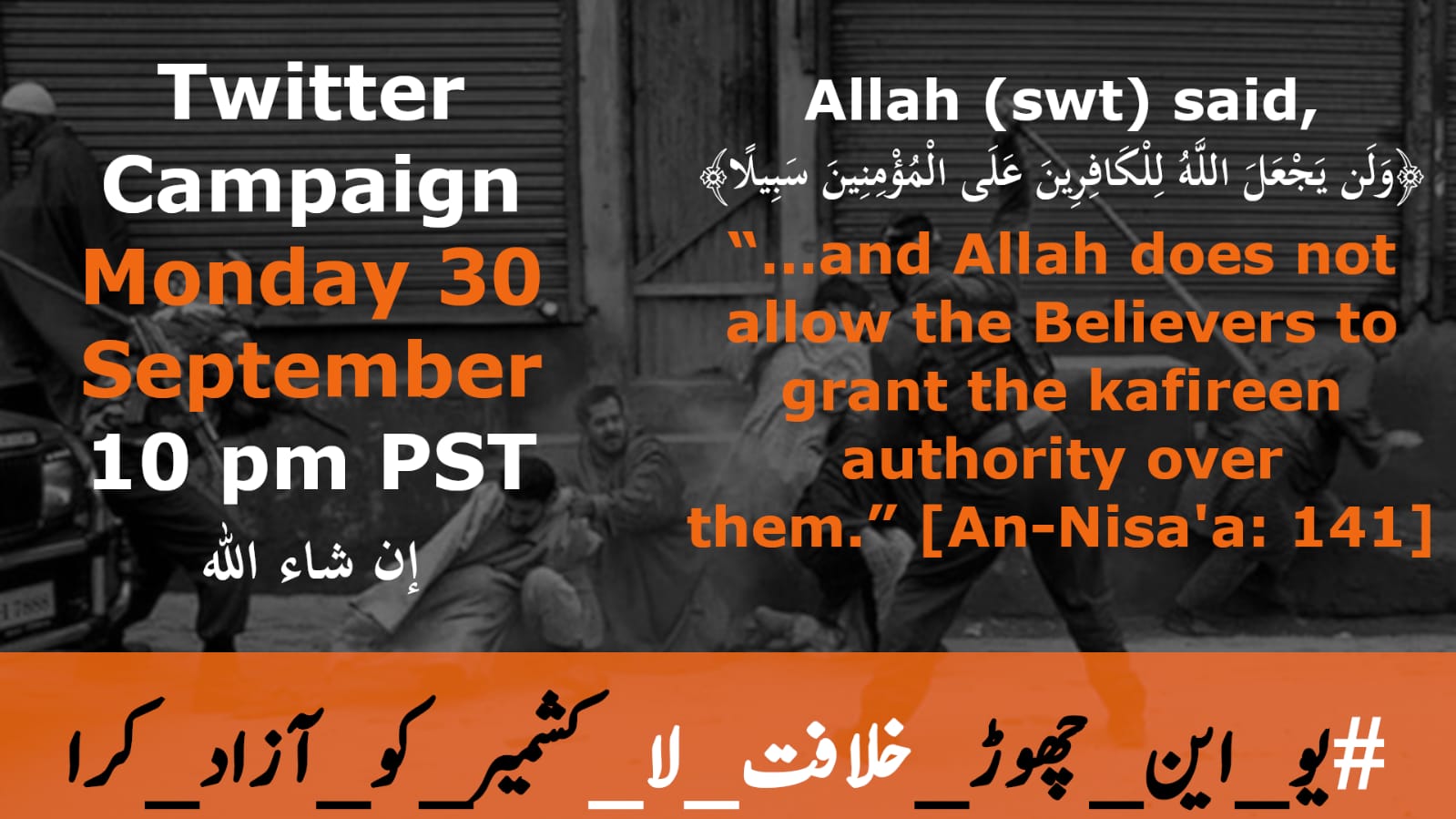 back to top